Cheryl Fusselman
ABR, GRI, SFR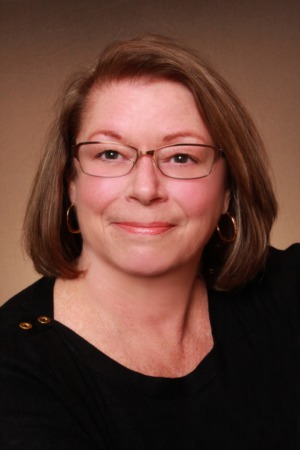 Louisville Expert!
 I'm a life long resident of Louisville and have been assisting people buy and sell real estate since 2000.  Prior to receiving my real estate license, I worked in the mortgage business for over 10 years and for a local closing attorney.  This has given me a "well rounded" knowledge of the buying/selling process from start to finish.  Throughout my career I've furthered my education and received the designations GRI, ABR and SFR.  Over the years I have grown my business by offering exceptional customer service and in return my clients will send me referrals or call when their ready for the next purchase or sale.  I love selling real estate and my goal is to become your realtor for life!
I have been a client of Cheryl's for almost four years. She has sold my home and manages my rental property in St. Matthews. Cheryl has always been respectful, knowledgeable, pays attention to details, listens to my concerns and brainstorms with me about things that need to be addressed. Cheryl is  very customer focused. My renters can call her for immediate help with problems. She calls in expert companies that do quality work to solve their concerns. Recently she showed my property to a possible renter. After answering their questions she politely let them discuss their options among themselves, whether they wanted to rent the property or not. Cheryl is very dependable and I will  continue to rely on her in the future. She is a fantastic asset to my business. I would highly recommend Cheryl as a real estate agent and property manager. You will be delighted to have Cheryl working with you.
D Chambers
Cheryl Fusselman has been my realtor since the purchase of my first property in Old Louisville in 2013.  Subsequently, I have  purchased two additional properties in Old Louisville for which Ms Fusselman acted as my realtor.  She also took time out of her busy schedule to find me a real estate  agent to handle the sale of a house I owned in Illinois --interviewing a number of agents until she found one she considered the right fit for me.  In all cases she has been a consummate professional who has always been willing to go "the extra mile" to get things done.  She is hard working, honest, dependable and has been respectful and considerate of all parties involved in each of our transactions.  When I have need of a real estate agent in the future, I will, most assuredly, reach out to Ms Fusselman.
P Chapman
Cheryl has sold 2 of my homes very quickly! The photos she takes are excellent. She made the whole process of selling our houses and finding a new one simplified, quick, and a seamless experience. She gives great advice on how to declutter and stage your home to appeal to a variety of potential  buyers. Cheryl helped us to find the home that was perfect for us each time we were looking to relocate.  I would highly recommend Cheryl for selling your house and finding your new home!
K Goff
Cheryl has been my realtor for 2 years. She has sold 2 houses for me and helped me with buying my new home. She gives excellent advice and is very knowledgeable about buying and selling homes. She really helped me set up my home for photos and they turned out better than I would have thought  possible. The home she recently sold for me was  sold on the second day! I would definitely recommend her to anyone looking to buy or sell a home. Her experience and knowledge has been invaluable in all of our transactions.
A Davis
Cheryl is, without question, the best, the most professional, thorough, tireless, creative and thoughtful property manager, and the most knowledgeable realtor I've ever worked with.  She has great integrity.  She continues to manage my rental property and she has been a  valuable source of  information regarding my own home.
D Hoblitzell
Pending
5415 Bannon Crossings Dr
Louisville, KY 40218